EATING OUT
The Loaf Coffee
& Sandwiches
2 Minute Walk
The Loaf Coffee & Sandwich Bar, Specialising in coffee, breakfasts, homemade cakes and great food.
Orient Express
Cafe
2 Minute Walk
Cafe and restaurant by day it serves cafe food and restaurant food by night with a wide range of hot meals.
Take a Break
Cafe
2 Minute Walk
A friendly family run cafe. Serving delicious sandwiches, homemade cakes &  breakfast menu.
Taylor's
Cafe
5 Minute Walk
A friendly cafe that serves up fresh and tasty food with a great breakfast choice that is reasonably priced.
Kava
Cafe
3 Minute Walk
A cosy cafe that serves tasty food that includes both English and Turkish dishes and great breakfast range.
The Cottage Loaf Pub
Restaurant
3 Minute Walk
Pub classics on the main menu mixed with a number of interesting seasonal specials on the board.
Johnny Dough's
Pizza
3 Minute Walk
The home of wood-fired pizza, created to order using delicious local ingredients in our wood-fired ovens.
Tiffany's
Bistro Cafe
2 Minute Walk
Tiffany's offer a cafe lunch & dinner menu, also vegetarian, vegan & Gluten Free options available.
The Albert
Pub Restaurant
6 Minute Walk
A busy family favourite food and real ale pub in the heart of Llandudno, a Trip Advisor Top Place to eat.
Candles
Restaurant
4 Minute Walk
Candles restaurant, a British & Continental licensed restaurant which has been family run for 12 years.
Home Cookin
Restaurant
3 Minute Walk
Serving great value, good hearty home cooked food, freshly prepared in a well established restaurant.
Valentino's
Italian
2 Minute Walk
Beautiful Italian food in authentic surroundings, opened in 1992 and has gone from strength to strength.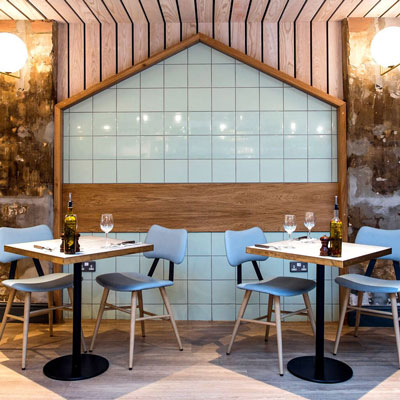 Wildwood
Pizzaria
4 Minute Walk
You can choose your favourite from the grill section, stone-baked pizza or our freshly prepared pastas.
Harvey's New York
Bar & Grill
4 Minute Walk
Friendly atmosphere and great food, grilled steak, burgers and much more in the style of New York.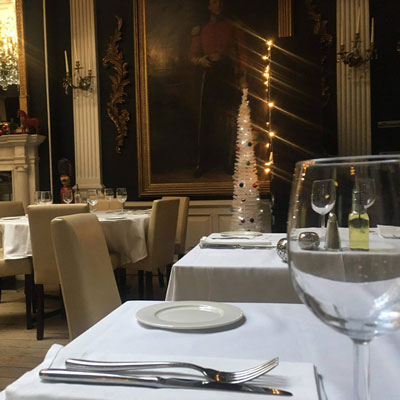 Osbourne House
Restaurant
4 Minute Walk
Chandeliers, gilt edge mirrors and art, a bistro/cafe with brasserie style food & a la carte menu.